Established in 2002, Amino-Chem is located in Hangzhou Bay Shangyu Economic and Technological Development Area (HSEDA). As the intermediates business unit of Longsheng group, Amino-Chem is composed of 7 subsidiaries:
Zhejiang Amino-Chem Co., Ltd.,
Zhejiang Hongsheng Chemical Co., Ltd.,
Shanghai Amino-Chem Co., Ltd.,
Amino-chem (HK) Co., Limited.
Chengdu North Chemical Industry Co., Ltd.,
Intertie GmbH
Amino-Chem (US) LLC
The major business of Amino-Chem is to develop and produce aromatic amine and its derivatives.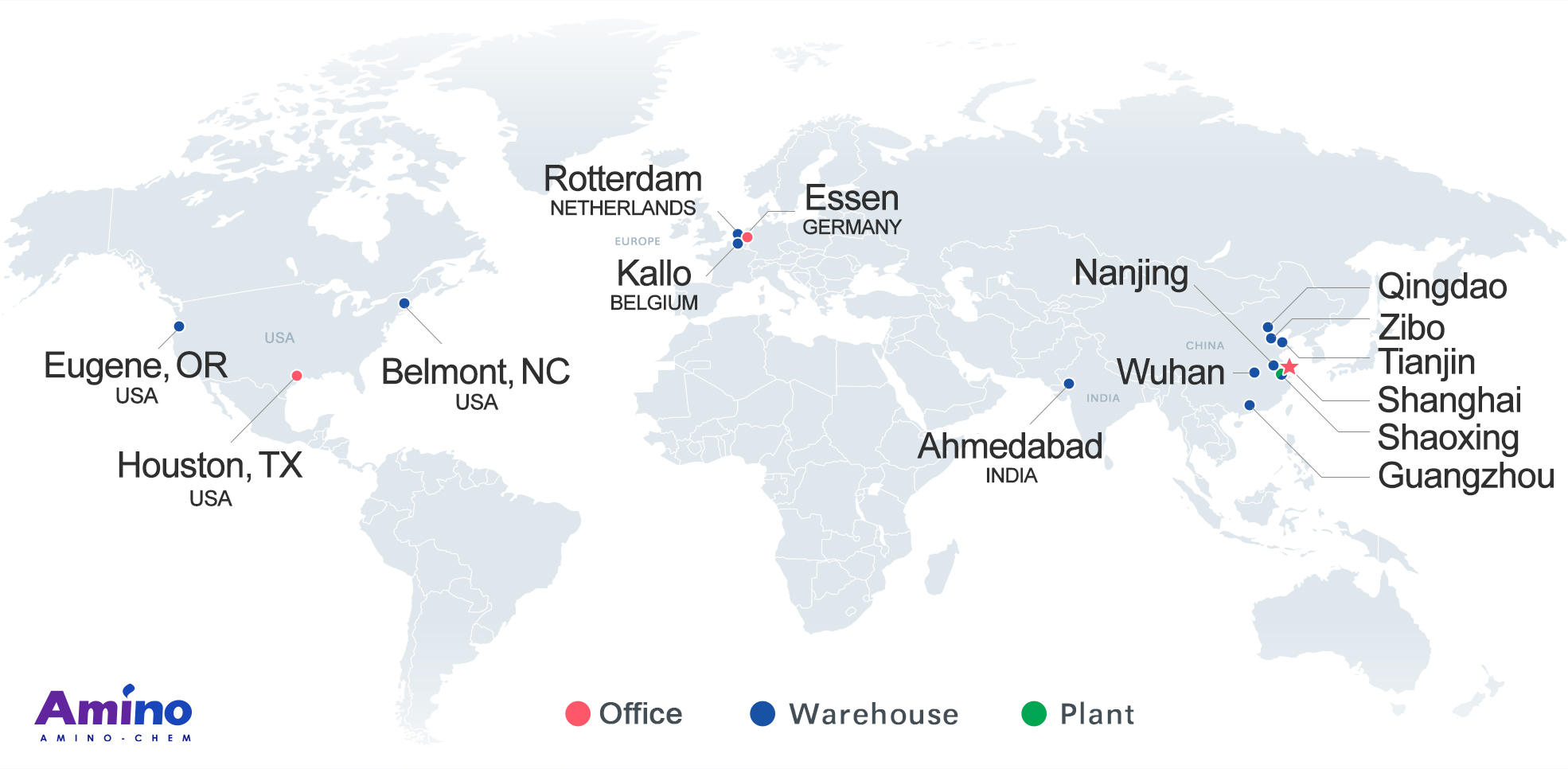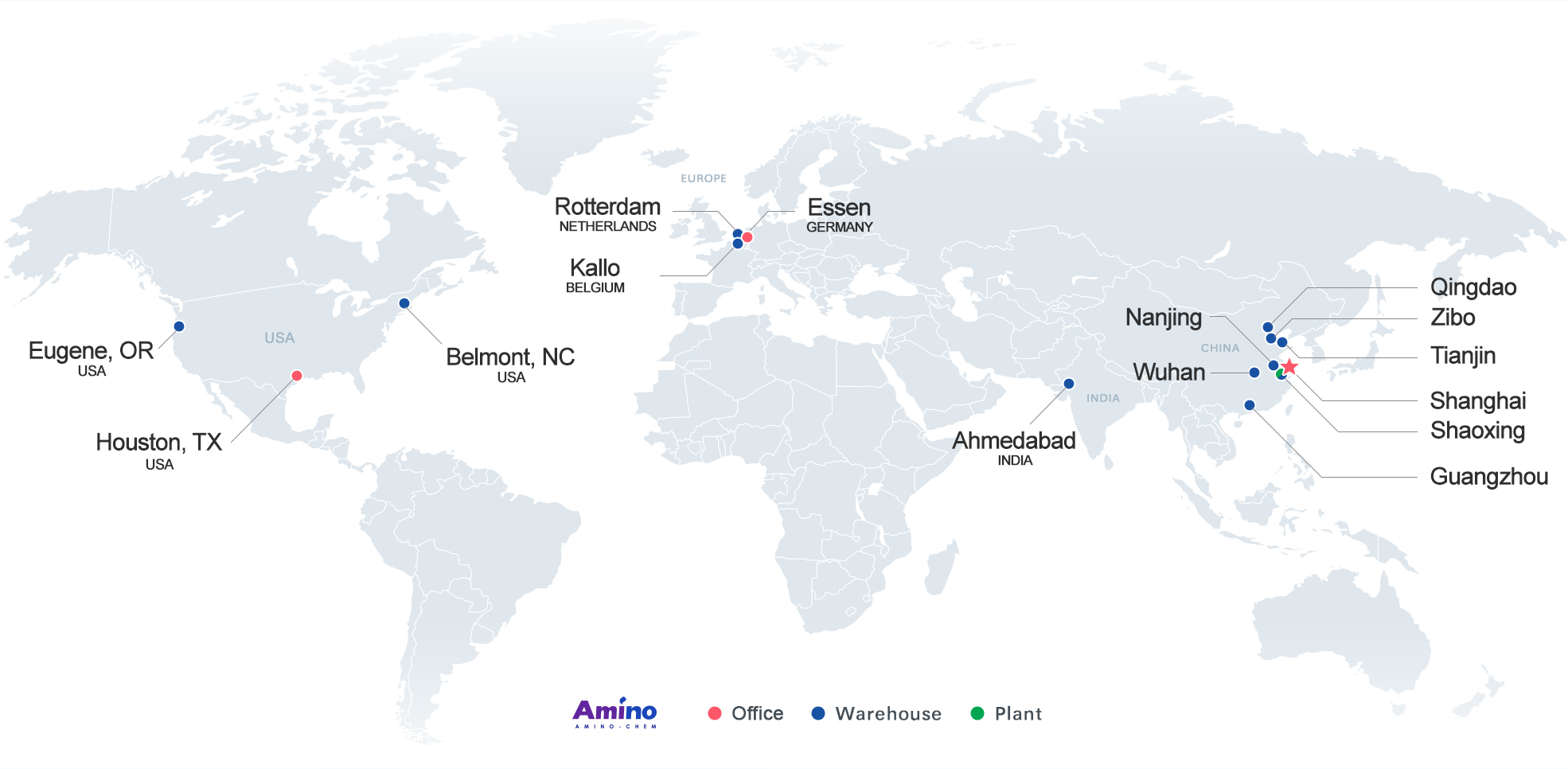 Shanghai, China (Trading)
Shanghai Amino-Chem Co., LTD
01-04/31F King Tower No.28 Xinjinqiao Road Pudong, Shanghai 201206, P.R.C
Tel: +86-21-5030 6558
Zhejiang Shangyu, China (Production Technology, Human Resource)
Zhejiang Amino-Chem Co., LTD
Hangzhou Bay Shangyu Economic and Technological Development Area, No.15 Weisan Road, Shangyu, Zhejiang, P.R.C
Tel: +86-575-8928 1961
Fax: +86-575-8273 8370
Essen,Germany(EU Office)
Intertie GmbH
Address: Kettwiger St. 64, 45127 Essen, Germany
Tel: +49 201 201 69903
Email: info@intertie.de