Amino-Chem is a fine chemicals manufacturer, and has a higher standard for the precision of instruments and reliability of control system. The company adopts advanced equipment from international brands, such as Emerson and E+H, and applies on-line product analysis system, on-line fault diagnosis devices and wireless smart meter in the production.
Amino-Chem stresses the importance of production safety. The company applies ESD (Emergency Shut Down) system to the risky processes such as nitration and hydrogenation.
Every year Amino-Chem invests more than RMB 10 million in automation and now all equipment are controlled by DCS. We have 18 DCS systems, 37 control stations, 90 operation stations, 2300 control circuits and nearly 70 thousands control points.
Amino-Chem applies PIMS (production information management system) to realize real-time monitoring over the whole company. We achieve paperless QA analysis and automatic data collection for safety, energy consumption, and environmental information. Moreover, the real-time data can be transferred to the government.
Amino-Chem continuously develops automation systems and introduces advanced technologies. The company has strategic technical cooperation with Zhejiang University.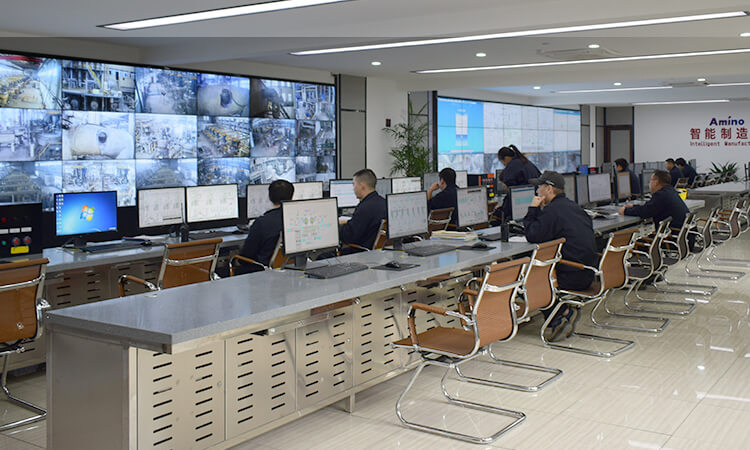 In addition to automation, we also attach importance to IT. We adopted ERP system in 2005 and U9 platform in 2014, and introduced human-resources system, OA administration system, and integrated door security system.